At Hy-Mark, we're ready to help with your heating and cooling needs in Kitchener, Ontario. Our goal is to keep our customers safe and comfortable in their homes year-round. As a locally owned and operated company, we value the trust and loyalty of each of our customers in the Regional Municipality of Waterloo. Since the founding of our company in 2004, we've put customers' needs first. You can rely on us to work with your best interests in mind. Our technicians have the skills and experience needed to work on all makes and models of heaters and air conditioners. We'll stand behind the exceptional quality of all of our work.
Heating and Cooling Repair Experts
If you have a heater or air conditioner in Kitchener that isn't working properly, Hy-Mark should be the team you turn to for assistance. We offer 24/7 availability for emergencies so that you can get critical situations dealt with in a timely manner. Whether your heater or air conditioner is making strange noises, not turning on, or keeping your home at the right temperature, you'll want to get it looked at as soon as possible. We'll determine the cause of the problem and give you a cost estimate for the repair. You can trust us to restore your heater or air conditioner to its full functionality.
Some signs that may indicate you need HVAC repair:

Increased home energy bills
Hot or cold spots in the home
Loud, abnormal noises
Concerning smells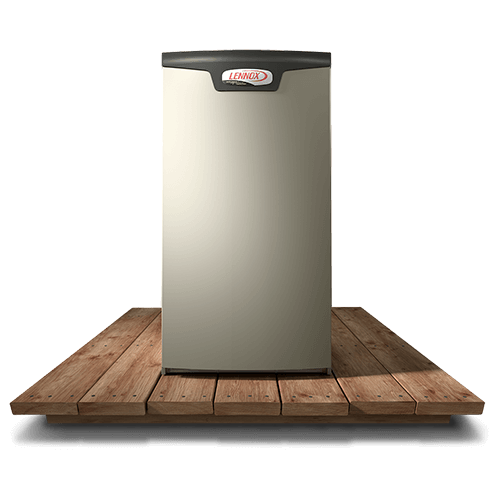 HVAC Installation in Kitchener
At Hy-Mark, we make it easy to get a new heater or air conditioner installed in your Kitchener home. Most HVAC systems will wear out after about 10 years of use. As a system ages, it may stop running as efficiently as it used to and can be prone to developing problems. Replacing an older unit can be a solid financial investment that lowers your monthly energy bills, saving you money in the long run. We offer flexible financing options on approved credit to take the stress out of paying for a new unit.
High-Quality Maintenance Options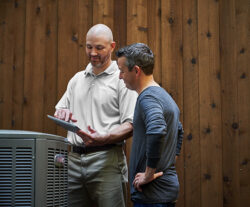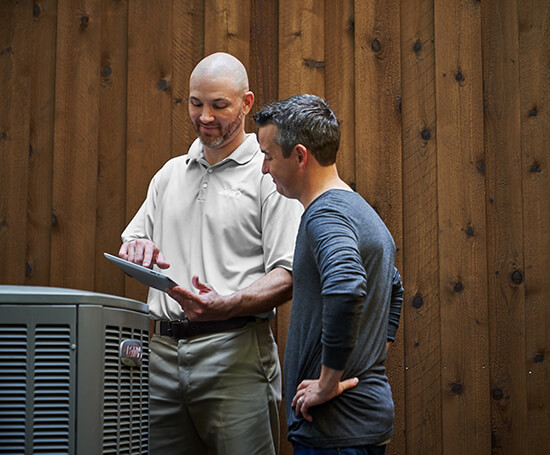 Our tune-up services can extend the life expectancy of your HVAC system. Our technicians will start by performing a careful examination of your unit and checking it for any lurking issues. You can trust them to alert you to anything that requires attention. Our technicians will clean out the components of your unit and lubricate any motors and other moving parts. They'll get your heater or air conditioner running as efficiently as possible.


Call the team from Hy-Mark today to learn more about the heating and cooling services we offer in Kitchener and the surrounding areas.