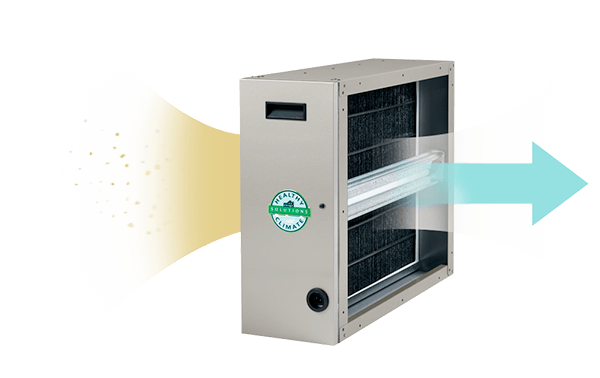 Lennox PureAir
UV light kills over 90% of bacteria
Removes 99.9% of airborne particles like pollen, dust, and pet dander
MERV 16 hospital grade filtration capability
Change filter only 1 time/year
5 year manufacturer's warranty
Safe and healthy air
Zero lung-irritating ozone
One solution for the whole home
Highly effective air filtration without using much electricity
You invest a lot into heating and cooling the air in your home. Shouldn't that air also be pure and healthy? Since daily life creates excess matter that you don't want to breathe, you need an effective filtration system to clean irritants and germs from the air.
The Results You Want

Filtration of airborne particles
Killing of bacteria
Reduction of dust from the air
Catching of hair, pet fur, and dirt
Removes chemical odors and vapors

Cleaner home surfaces
Removes excess moisture from the home
Reduction of airborne allergens and irritants to skin and lungs
Everything You Need

Standard 1" furnace filters
Merv 10, Merv 11, Merv 16 filters

Lennox PureAir Air Cleaners (replacement kits available too)
Filter cleaning/change through our Maintenance Program
Our Top Purification and Filtration Brands

View products from our top seller. Ask us about other brands not featured here.
Our Outstanding Purification and Filtration Service
When you use Hy-Mark, your plumbing and HVAC systems will only be installed and serviced by licensed professionals. We back our equipment with labour warranties because we take pride and confidence in our work.
The Hy-Mark Difference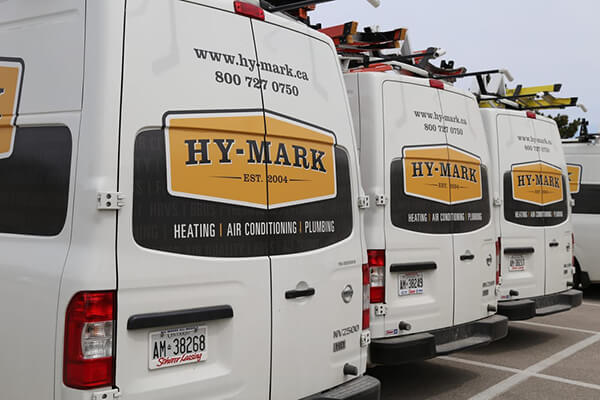 It's all about innovation. We handle installations and service for all your plumbing needs in large-scale residential development sites, multi-unit row housing, and custom homes. Hy-Mark specializes in cutting-edge air quality improvements to help you and your family feel comfortable at home. When it's time to install the perfect air quality system, we partner with leading manufacturers of highly engineered products, to help you maximize comfort in your home.