With modern building practices, having an HRV (heat recovery ventilator) or ERV (energy recovery ventilator) in your home is vital to balanced and healthy air quality. The supply of filtered fresh air a HRV/ERV brings into the home curbs problems that aggravate health and comfort. We can help you choose the best model for ventilation; to ventilate any problem materials from the air, keeping your family healthy.
Our Top Ventilation Brands
View products from our top sellers. Ask us about other brands not featured here.
The Results You Want

Removal of odours
Release of carbon dioxide
Prevention of dust build up

Seasonal humidity control
Stopped mold growth
Reduced indoor allergen and respiratory irritants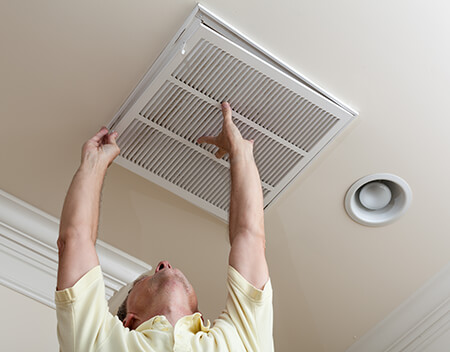 Everything You Need
Heat recovery ventilators (HRV)
Energy recovery ventilators (ERV)
Replacement filters
Customized airtight, quiet ventilation options
Our Outstanding Service
When you use Hy-Mark, your plumbing and HVAC systems will only be installed and serviced by licensed professionals. We back our equipment with labour warranties because we take pride and confidence in our work.
After installation we will be there to take care of your equipment for years to come. Our popular Maintenance Programs will extend the lifetime of your equipment and keep your warranties valid.
Feel at ease when calling professionals to do your ventilator installation. Save time by handing over the project to our experts. In addition to providing expertise, our professional installers will ensure that your system is properly installed to last for many years. With nearly two decades of experience providing residential services in Guelph, Hy-Mark continues to provide quality care in the area. Contact us today!