Guelph Furnace Service Experts
Whenever the need arises, you can turn to our knowledgeable professionals at Hy-Mark for any furnace service in Guelph, Ontario or the Tri-City area. We treat our customers like family and strive for excellence to exceed their highest expectations. With our extensive expertise, we can fix all makes and models or replace systems that are nearing their end. Our qualified team has a reputation for delivering fast results because we spare no effort to complete jobs right the first time. We've been in business since 2004.
When you hire our reputable furnace company, we'll make you a priority. We're in your corner to make sure your heating system is running smoothly instead of causing you to worry. If you leave the maintenance work to us, we'll optimize your unit in the most thorough manner. For your benefit, we also offer an extended warranty for our parts and workmanship.
Furnace Repair in Guelph

A clogged filter isn't the only thing that can stop your heater from pumping out warm air. The culprit could be a broken blower motor or a failed high limit switch. Fortunately, you can always count on our technicians at Hy-Mark to get to the bottom of the problem. Timely repairs are more effective, so don't hesitate to ask us for help. We respond to urgent situations with 24/7 emergency repairs.
Here are some telltale signs you need furnace repair:

Short cycling
Unresponsive thermostat
Cold air blowing from the vents
Failure to reach your desired temperature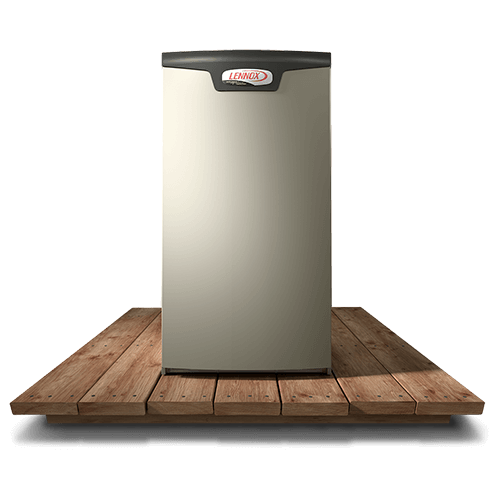 Quality Heating Installation
Getting a new gas heater is a wise idea if your current one is old or unreliable. Why keep using a system that's doing more harm than good? The latest furnaces use advanced technology and boast innovative features that are great for creating a cozy indoor environment. At your request, we'll recommend the best replacement for your home in Guelph. A high-efficiency model will increase your energy savings over time. For new installations, we offer financing options on approved credit, so consider our furnace service first.
Outstanding Guelph Furnace Maintenance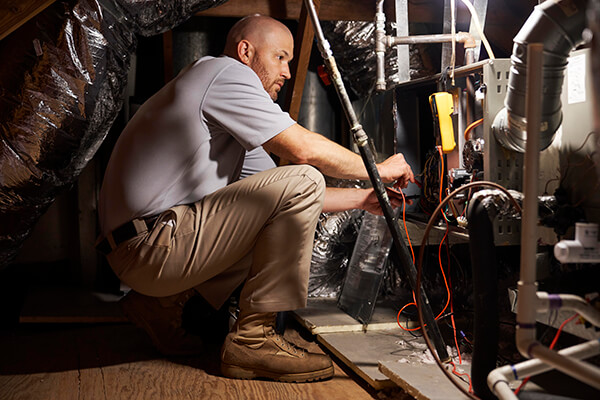 Whether your heating system is new or five years old, it needs regular care. We can't stop general wear and tear from affecting the unit, but we can greatly reduce this damage. A thorough tune-up will get rid of issues that can hinder the unit's performance. These issues range from dirt buildup to mechanical malfunctions. After undergoing our optimization process, your home heating system will run more reliably and efficiently. There's no doubt that performing annual heating maintenance is a preventive measure that works. We'll take the necessary steps to ensure optimal performance.

We have coveted awards for running one of the best workplaces in Canada. Call us at Hy-Mark in Guelph today to hire our friendly furnace service experts.