Safety Matters
At Hy-Mark, Safety isn't just a part of our day-to-day business…it's our number one priority. From our front line team to our President, it is the responsibility of everyone at Hy-Mark to ensure every employee gets home safely to their families each day.
Our Guiding Principles

Safety is an inherent part of our corporate culture; it's not just a program
Managing safe approaches to work is the responsibility of everyone in the organization
All injuries are preventable
Accidents don't just happen; they are caused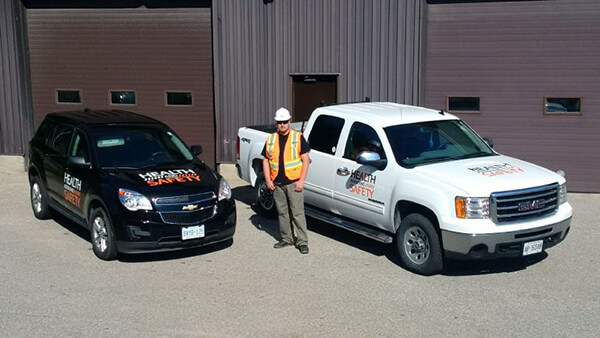 Our proactive approach to Health & Safety is based on establishing good behavioural safety techniques along with open communication that allows equal opportunities for all team members to feel valued and stay safe.
From day one all new team members participate in our orientation and are provided with their own personal protective equipment (P.P.E). Continuous improvement is sought through company-offered training programs, covering topics from "Understanding Roles and Responsibilities under the Occupational Health & Safety Act" to "Working at Heights."
Developed in-house and supported with hands-on training from the Infrastructure Health and Safety Association (IHSA), Hy-Mark program meets industry leading standards. Our president promises "As our company grows, we will continue to improve our program and diligence."
Training Programs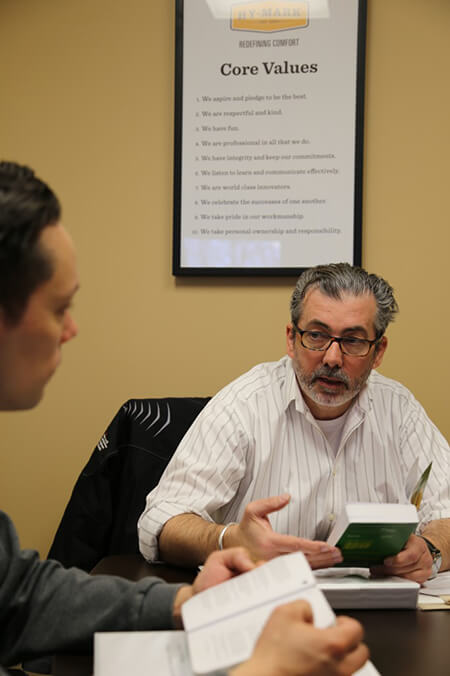 Quality training programs lay the necessary foundation for our employees to be well-prepared and well-equipped to perform their duties competently and safely. Across all divisions, Hy-Mark implements a variety of Health & Safety training programs to help ensure all our team members from apprentice to supervisors understand our culture, and know how to implement our program and procedures.
Hy-Mark Supervisor Training
One of our key programs, Supervisor Training consists of monthly training modules with scheduled specific information meetings. In addition Supervisors are encouraged to participate in certified Training Modules which makes our team one of the most skilled and competent work force available.

Proud members of Dunk & Associates