At Hy-Mark, we're highly experienced with air conditioning in Guelph, Ontario and the Tri-City area, and we're ready for jobs of any size or scope. Regardless of the type of assistance you need in this southern Ontario city, we want to be the AC company you turn to for help. We've been serving the area since 2004, and we take pride in the high quality of all of our work. The safety and comfort of our customers are important to us, and we never cut corners. Our technicians are friendly and professional, and we focus on providing great customer service at all times.
Air Conditioning Repair in Guelph
Regardless of the type of issue your Guelph cooling system is having, you can trust the technicians from Hy-Mark to repair it properly. Faulty AC units can leave a space overheated, and this can lead to a dangerous situation in a short period of time. We offer 24/7 emergency availability for critical issues. We'll arrive with everything needed for a repair and work in a highly meticulous manner. Our repairs will get your AC unit running like new again.
Several signs can indicate an issue with an AC unit:

Increased energy bills
High home humidity levels
Strange noises
Frequent system cycling on and off
Affordable AC Installation Options

Most air conditioners need replacement after a decade of use. Internal components can get worn out, which can affect the efficiency and reliability of a system. If you're constantly needing to get your AC unit repaired, it could be time to move forward with a replacement. We can offer sound advice about which replacement unit would be right for your home and budget. To make it easier to pay for a new cooling system, we can offer flexible financing options on approved credit. Our technicians will install your new cooling unit properly and show you how to operate and care for it.
Benefits of Annual AC Maintenance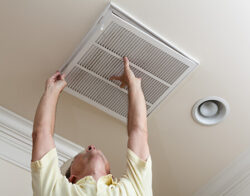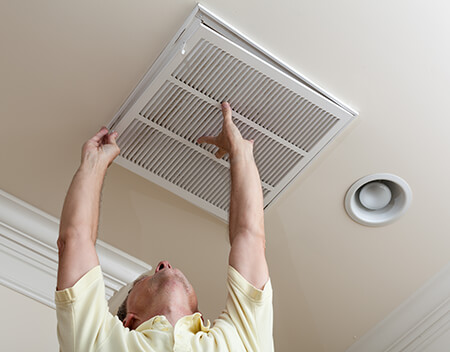 At Hy-Mark, we're an AC company ready to care for your Guelph AC unit throughout its entire lifetime. A properly maintained cooling system will operate as efficiently as possible and be ready to run flawlessly year after year. Our technicians will clean out the internals of your unit and check the air filters. We'll test all of the safety systems and make sure that there's enough coolant in your unit. You can trust us to alert you to any problems that we uncover so that you can get them addressed in a timely manner.

To learn more about how we could be your air conditioning company in Guelph, give the team from Hy-Mark a call today.