When you need a professional to assist with heating and cooling services in Cambridge, Ontario, the team from Hy-Mark will be there for you. We want the residents of this southwestern Ontario city to be able to stay comfortable in their homes year-round. As a locally owned and operated HVAC company, we strive to offer high-quality services. We perform exceptional work, and try to exceed customer expectations with everything we do. Since the founding of our company in 2004, we've always put customer needs as our top priority.
Trusted HVAC Repair Experts
If you've noticed an issue with your Cambridge heater or air conditioner, you can trust the technicians from Hy-Mark to take a look. We'll take the time to correctly diagnose the cause of an issue and provide a cost estimate for the repair. We understand the dangers that a faulty heater or air conditioner can create. We offer 24/7 availability for any repairs that require immediate attention. You can trust us to use high-quality parts and professional tools to ensure that our repairs stand the test of time.
Faulty systems can have an array of symptoms:

High home energy bill
Unusual noises
Strange odors
Frequent system cycling on and off
Heating and Cooling Installation Services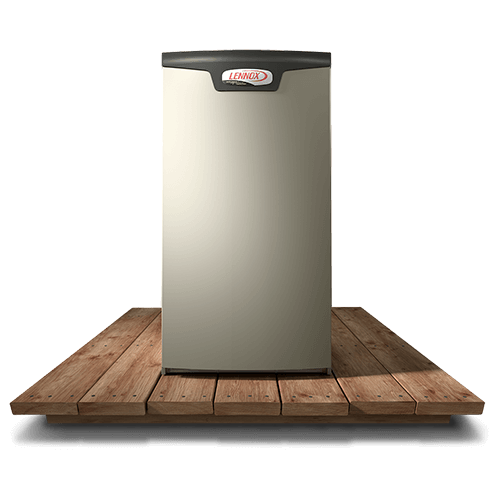 If your current heater or air conditioner has broken down completely or is constantly needing repairs, you'll want to get it replaced with a highly energy-efficient system. A modern heater or air conditioner can lower your energy bills and wind up saving you a lot of money. At Hy-Mark, we'll help you choose a unit that's the right size for your Cambridge home. We can answer any of your questions about various makes and models of heaters and air conditioners so that you can make an educated decision on which one to get installed. Before we consider our work done, we'll make sure you understand how to care and operate for your new system.
Scheduling Annual System Maintenance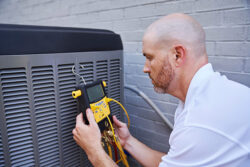 Regular maintenance could benefit any type of heating or cooling system you have in your home. HVAC systems can build up dirt over time that will affect their efficiency and can cause an array of problems. Our technicians will clean out the internal components of your unit and make sure that everything is operating properly. You can rely on us to clean and tighten electrical connections and check for any gas leaks. We'll test all of the safety systems so that you can have peace of mind about your unit.

Find out more about the heating and cooling services we offer in Cambridge and the surrounding areas by calling the team from Hy-Mark today.